First Gin of the Day





FGOD is short for "First Gin of the Day".
As the name shows we are drinkin' blues band.
We sing'n'play to have a happy time with good friends.
In this site you can also get information about blues clubs in YOKOHAMA and TOKYO.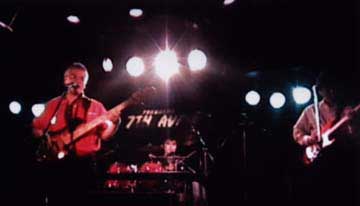 What's the Blues FGOD is lookin' for ?

FGOD style is a mixture of JAZZ and BLUES, aiming both high quality music and happy live performance.
Jazz and blues are like brothers or maybe sisters, but most Japanese blues players are from rock fields.
Even a jazz singer could not sing blues sometimes in Japan.

Some of our members' music roots is jazz, and the other's rock.
We play well cocktailed Jazz Blues, not too much noisy, to entertain our audience.
Why not come to our Live !
We hope you'll have a joyful JAZZ BLUES NIGHT .


Live
Information

Intoduce
Ourself

Songs
We Play

FGOD
Club

Blues Map
Yokohama/Tokyo
---
| | | | | | |
| --- | --- | --- | --- | --- | --- |
| | Fujiura.com | BBS | JAPANESE | Standards1001 | You can find Scores EASYLY at Standards 1001 . |




We are joining Rings of Jazz,Blues,Musicians,and Lyrics.

c 1999 Keiichiro Fujiura